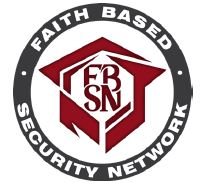 Links to Church Safety/Security Organizations:
Faith Based Security Network:
The Faith Based Security Network (FBSN) is a 501(c)(3) nonprofit professional networking association of dedicated protectors serving faith based organizations (FBO) and Houses of Worship. The FBSN offers networking, bench marking, best practices, resources, threat information and is a representative voice to influence public policy and legislation. The FBSN Learning Management System offers online training for Law Enforcement and Safety Teams (TCOLE & POST CEUs). Only certified Law-Enforcement and those actively serving a FBO security program are approved as members. Please go to www.FBSNAmerica.com for more information or contact Carl Chinn at Carl@FBSNAmerica.com. For information on the FBSN in Region 5 (IL, IN, MI, MN, OH, & WI) contact Jeffrey Toeppe FBSN Region 5 Leader at jtoeppe@hotmail.com.
Racine Area Church Security Network (RACSN):
The Racine Area Church Security Network (RACSN) is an informal cooperative of Church Safety Teams or Individuals in Southeast Wisconsin offering training, coordination, and sharing of policies and procedures for Houses of Worship. For Information please contact Larry White at racsnetwork9@gmail.com.
The Worship Security Academy is a great online resource for training videos. Simon C. Osamoh, Founder and President has authored several books and conducts training sessions. Click Below to check out the following links:

Protect My Ministry is a preferred resource for conducting background checks. They also offer online Child Safety Training. I highly recommend them for your House of Worship or faith based Organization. Click here to take advantage of a special Personal Defense Training discount, Protect My Ministry



Personal Defense Training, LLC, may receive a small commission from links on this page.